Quote from
eetimes
: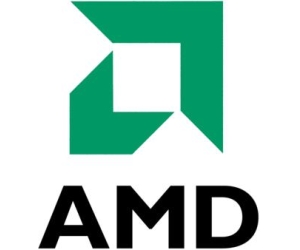 "SAN FRANCISCO, Calif. — Advanced Micro Devices is back on track with its latest 45 nm
performance computing (HPC) companies expect to see neck-and neck competition between AMD and Intel as both move to six-core server processors in 2009.
AMD's four-core, 45 nm Shanghai processor is shipping now, ahead of schedule. The chip, which AMD has not yet formally announced, will be priced aggressively and is getting performance measures as high as 35 percent above its previous 65 nm Barcelona while consuming as much as 30 percent less power, said Burke Banda, a server marketing manager for AMD."
Most people know about AMD's problems... First off, their stock has dropped 90% since '06. Second, they've "let go" about 500 employees in order to pay off their 1.5
b
illion dollar debt. Finally, and most recently, they've had an employee-gone-rogue allegedly steal 1.5
b
illion dollars worth of trade secrets and hand them to his wife, who just "happens" to work for Intel. Hmmm...
But if you read the above excerpt, then you might agree with me in saying things are finally looking up for AMD. As the multicore race heats up, AMD looks like an early favorite with it's (unofficial) Shanghai 45 nm 4-core. Preliminary tests show considerable improvements in both power consumption & performance.
However, Intel also announced that they too will be releasing a new processor of the 45 nm Nehalem family. Once this comes out, Intel & AMD will most definitely be neck-and-neck. AMD needs to make capitalize on beating Intel to the market if they want to make up for previous lost profits (& customers).